WHO WE ARE?
A proven leader in engineering!
With presence in every zone of the country, NEM boasts a dedicated team of personnel who aims at creating an experience for its clients.
NEM is not a company, it is a culture!
NEM Engineering Projects Private Limited (NEM) is an ISO 9001:2015 and OHSAS 18001:2007 certified Construction Company with tenacious ability in Engineering, Procurement, Construction, Fabrication and Project Management.
NEM has pioneered the engineering solutions and left its business footprints in the field of
Civil

Structural Fabrication And Erection

Mechanical Erection

Electrical And Instrumentation Works

Operations and Maintenance.
It exclusively specializes in Steel Plants and Power Plants. Over the past 10 years, NEM Engineering has undertaken hundreds of projects in identifying theclient's needs and sufficing to the same with 100% success rate each time.
Our company provides with its latest Project Management tools, Construction equipment and capability to manage extensive labour to deliver an exquisite project which offers its clients a rich experience with strong operator focus.NEM is also proficient in undertaking large and complex projects with an economical cost base.
NEM offers Civil Engineering Design, Project Management, Construction and Maintenance Services of Industrial and Infrastructure projects in public and private sector including Roads, Buildings, Tunnels, Bridges and Systems for Water Supply and Sewage System.
In addition to that, we are immersible in offering highly reliable structural steel, Fabrication to meet the detailed demands of our customers. Provided services are impaired by adroit workers in compilation with clients budget. Proudly cherished due to their on-time execution, their services could be acquired from us in altered forms.
Our fabrication shop at Odisha can accommodate about 700MT of Structural Steel Fabrication in a month with great quality standards.
We also undertake projects pertaining to substation works, electrical Panels, Internal and External electrification, LT & HT Cabling & Termination, Main and Sub switch boards, Lighting and Street Lighting, Floor Lighting, Cable Tray and Trunking Installation and Commissioning of diesel sets, Transformer and UPS Systems, Air Conditioning and Networking, Data cable infrastructure and energy auditing monitoring and conservation etc.
NEM Engineering is dedicated to planning and managing the Operation & Maintenance services of Steel & Power plants to ensure that the safe operational performance is optimized, that the availability is maximized. In short we specialize in maintaining our client's production facility and power plants so that they do what they should at a minimum cost.
NEM Engineering is acclaimed as the crackerjack of comprehensive full service package which allows asset owners to fully or partially source Operation & Maintenance services of its assets, without compromising on safety of operations and losing control of its assets, particularly in the most challenging environment of the world.

MISSION
To provide a class service in various Engineering applications by breeding a team of enthusiastic, dynamic and dedicated employees.
Developing a quality partnership with its clients, suppliers and community by meeting their needs.
Continuous improvement in service quality, productivity, new product offerings, value for money and client satisfactions.

VISION
Our commitment to this mission is by continuously setting higher standards for excellence in both personal and professional achievements.
To seek growth, prosperity and achieve competitive sustainable share not only in the Domestic market but also in the International market.
BOARD OF DIRECTORS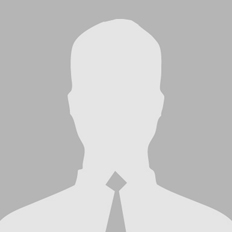 Mr. M Murugan
Managing Director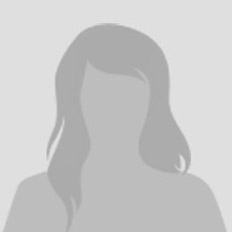 Mrs. Rekha Murugan
Director